"How Much Is A Cake?"
To be honest…. We don't know!!
It is the as walking into a furniture store and asking how much is a sofa?
Which sofa? What size? What material? Do you want 24k gold legs? Any customisation?
We need to know!!!
Provide Basic Information
When you enquire with us, these are the basic questions we will ask you. So, prepare these beforehand to have a more fruitful conversation with us!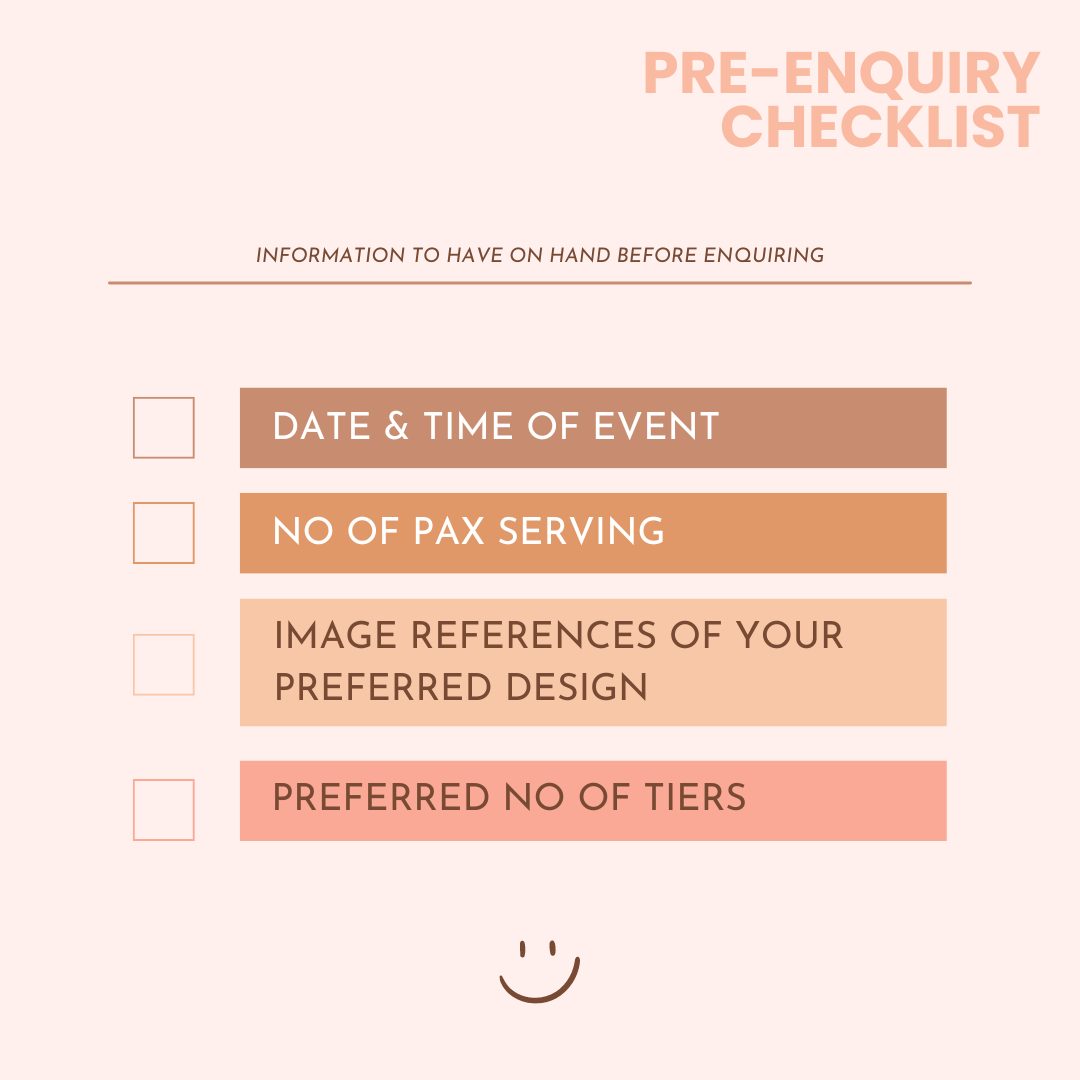 Have a comfortable budget in mind
A realistic budget is extremely important!!! Rest assured we are not out to squeeze as much out of you. Instead, this can help us recommend cake designs that are within your budget!
No theme yet? It's ok!
Some parents know exactly what they want while others are completely clueless. That is perfectly normal! If you are not too particular on having a theme for the party, the easiest way will be to browse through our (or not) Instagram page, shortlist a few designs and send it to us for a quote.
Otherwise, briefly describe how you envision the party to be and let us suggest designs to you.
For example, "I would like something pinkish and sweet for my baby girl's 1st birthday. Her favourite toy is a bunny, so perhaps we can incorporate that into the design".
To put it simply, we need to know the specifications of your customisation before we can provide a quote. Take some time to prepare before you reach out to us, it will simplify the process a lot.
Customising a cake should be a fun and not a stressful process. Just remember this, if you do not know what you want, we wouldn't know too! Nevertheless, we are always here to answer your questions! 😊
For customisation enquiries:
Reach us directly: Whatsapp +65 8742 3895
Or submit an enquiry here.